Popular Events for the Austin Hummer Limo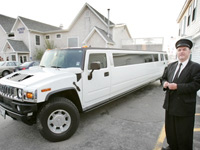 Get your whole group to the big event in style in an Austin Hummer Limo! Our professionally chauffeured vehicles are sleek and powerful on the outside, and luxurious and pumping on the inside. Make every part of the night memorable, starting from the moment you step into one of our stretch Hummer limos.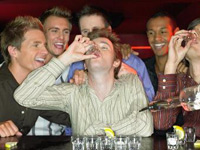 Bachelors, we know you want all your buddies to enjoy your final night as a single man, so don't let any of them get stuck being the designated driver! Let our professional drivers take you to all the best bars and clubs in a fully-equipped Hummer limo. Kick back with a cold one and cruise the streets of Austin in a man cave on wheels.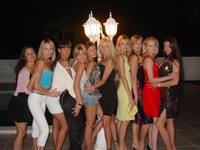 But the bachelors don't get to have all the fun, do they, bachelorettes? Send your gent off for a night of fun with the guys while you and your ladies get your own party started! Our Hummer limos will fit you and your closest girlfriends, and we'll get you from the spa to the classiest restaurants in town to the best wine bars in the city. Pour some bubbly into our glassware and sit under the twinkle lights while you have your own night of extravagance!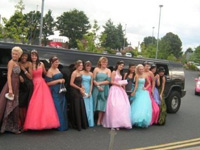 Prom and homecoming dances are those rare nights that you'll remember for the rest of your life. Don't get stuck in mom's minivan! Make a statement when you show up at the dance with all your friends in one of Austin's hottest Hummer limos! Even if you're not the prom king and queen, you'll be riding in your very own chariot.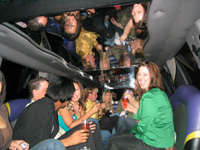 Let us help you celebrate a milestone birthday by getting you to the party in one of our sophisticated, party-starting Hummer limos! Whether you're a birthday boy or girl celebrating 9 years or 90, our Hummers bring the party to you. With our pumping music and entertainment system, you'll be wishing for a Hummer limo of your own by the time you blow out the candles!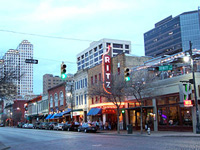 Austin natives and visitors alike can enjoy the nightlife in our fair city. Take the stress out of driving, parking, and selecting a designated driver -- let Austin Hummer Limo take care of the transportation while you enjoy the best Austin has to offer! Need recommendations? Our drivers will take you to the hottest dives, wine bars, lounges, dance clubs, country bars, restaurants, and more!
Book your Austin Hummer Limo today! Call 512-508-8026!